This Girl Ordered A Plastic Chair Online – And Got LESS Than She Expected!
26 May 2017, 16:23 | Updated: 26 May 2017, 17:23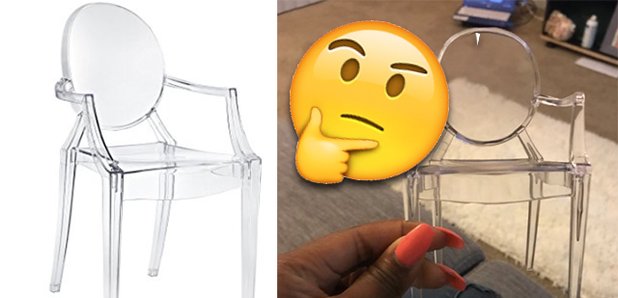 This is a big warning to read the fine print when you order online!
When shopping online it's SO easy just to look at the picture, click 'add to basket' and buy without giving your decision a second thought.
But Twitter user Patty LaBelle learnt the hard way that it always pays to read the description on Amazon!
She purchased a clear plastic chair for herself, but when it turned up it was definitely not what she was expecting.
Rather than a normal sized chair for her house, it appeared it was instead intended for a dolls house - no wonder it was a bargain price of $4!
And this is why you should ALWAYS read the description while shopping on amazon pic.twitter.com/0o7XVzFjiI

— Petty LaBelle (@B_is_4Bombshell) May 24, 2017
At least she saw the funny side of the situation!
Some fellow Twitter users were quick to point out that she wasn't the only one that had made the hilarious error...
@B_is_4Bombshell pic.twitter.com/Jo8lGEZOQU

— monster (@notlizanne) May 25, 2017
And it seems that since the error went viral online the page she bought it from has made sure to make clear that this is a MINIATURE product in the title rather than before where it was only listed in the system that it was 6inches.
Scrolling through reviews its even more clear that this mistake has been made quite a few times, with some customers taking it more light heartedly than others...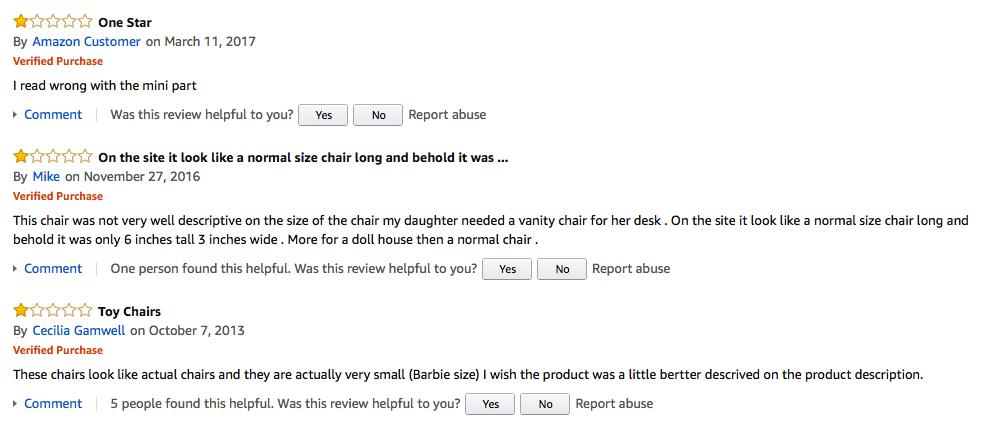 One disgruntled customer wrote "I thought I was getting a great deal on a full-sized version and foolishly rushed to purchase before I would miss out on such a great deal." and another said "This was not what i thought i was getting, i found it misleading and would not recommend anyone to purchase this item."
Uh-oh...
But if you could imagine it human sized, you might agree it's a pretty snazzy bit of furniture! So if you'd like to get your hands on one head here instead!