Runner Proposes During The London Marathon
Watch the amazing moment Jordan Meikle proposes to his girlfriend whilst running the London Marathon.
Run the marathon and then propose what a nutter

Posted by Mark Harris on Sunday, 26 April 2015
Jordan stopped to say hi to his girlfriend, Kayleigh Harris, who was cheering him on from the sidelines near Canary Wharf.
In the video, posted on Facebook by Kayleigh's father, we see Jordan doing a number of stretchers whilst waiting for the right moment to pop the question.
Once he finally plucks up the courage, he pulls the engagement ring from his running shorts. Very romantic!
He then pretends to stretch but gets down on one knee and proposes – much to the delight of everyone.
Luckily for Jordan, Kayleigh said yes! Otherwise it would have been a very long run to the finish.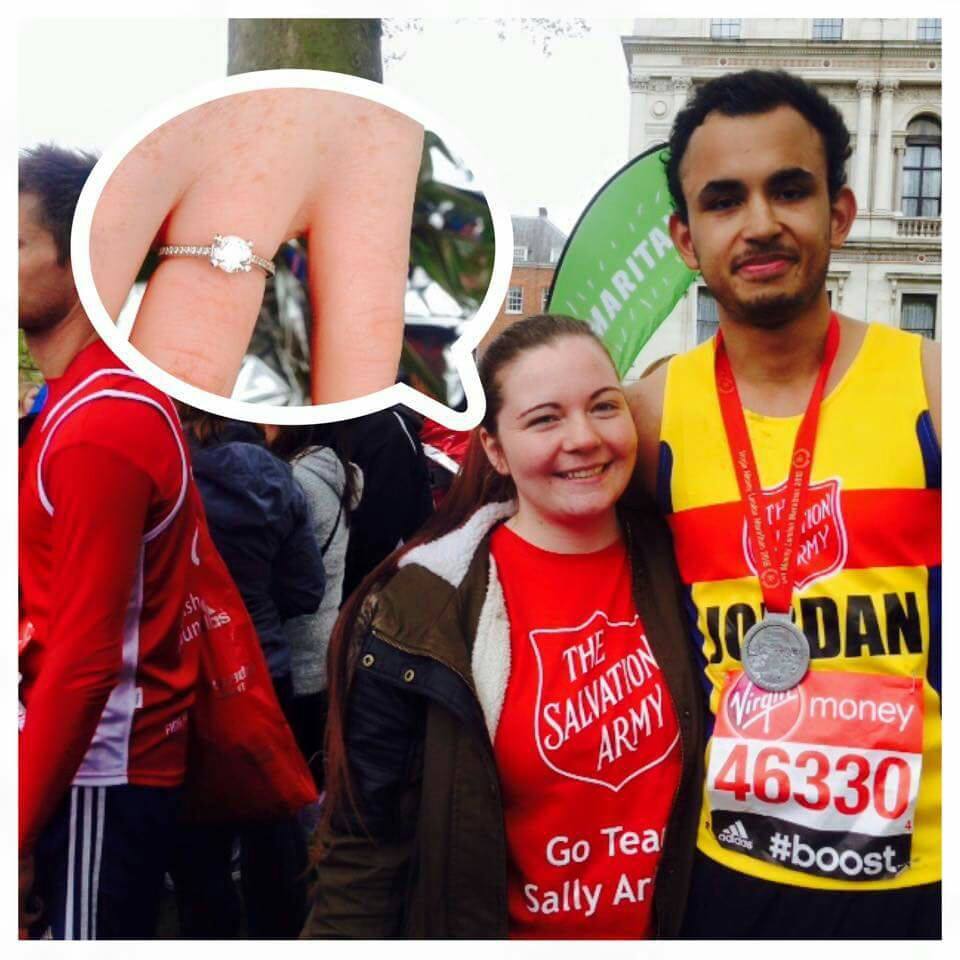 Photo: Jordan Meikle