James Corden singing with Jamie and Emma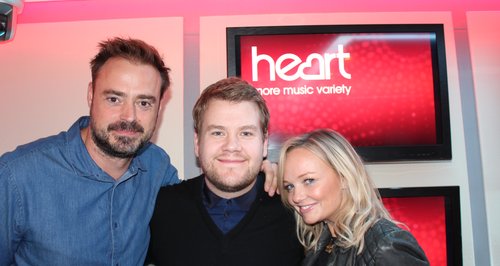 James Corden, star of new Disney film 'Into The Woods', joined Jamie and Emma on Heart Breakfast...
Hear what happened when James had a go at interviewing Emma and and all three tested each other on their musical song knowledge..! And hear what happened when James duetted with Emma last time he came in... We just love to make him sing!