Jamie and Emma's HELP!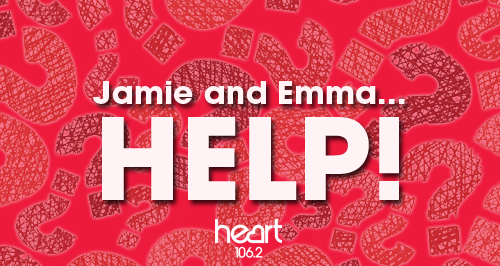 If you need HELP with anything we want to hear from you!
Got a problem? Let Jamie and Emma help you out! Every Wednesday morning at 7.20 on Heart Breakfast we get the help of everyone in London to resolve your dilemma!
Listen to some of our previous weeks' problems and if we can help YOU out, get in touch!