Ed Sheeran Performs 'Shape Of You' Live For Jamie and Emma!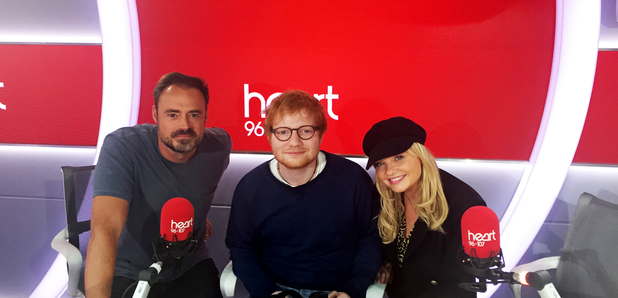 When Ed Sheeran brings in his guitar, it'd be rude not to ask him to play it!
That's exactly what Jamie and Emma did, and the results didn't disappoint.
Last week, Ed released two brand new songs 'Castle On The Hill' and 'Shape Of You' after his year away from the spotlight.
Here's Ed singing 'Shape Of You' LIVE!
He came in to see us just a few days after claiming the number 1 and number 2 spot on the Vodafone Big Top 40 over the weekend.
We couldn't let him go without putting him through his paces with a game of 'Pants On Fire'. How did he get on? He surprised us with his hidden skills!
Thanks for popping by Ed! Good luck with the new album too, which is out later this year.