New footage shows Donald Trump Checking Out Our Emma!
3 May 2017, 07:15 | Updated: 27 June 2017, 12:25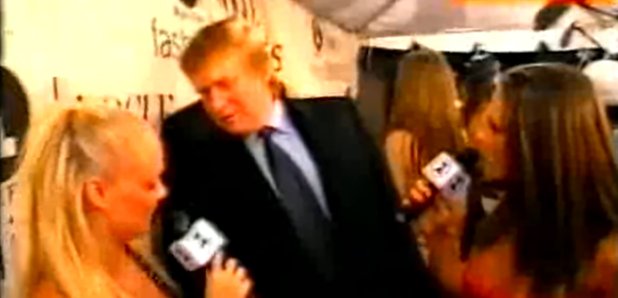 Footage has emerged of President Donald Trump hitting on our Emma Bunton as she acted as a fashion correspondent for a VH1 Fashion Rocks party back in 2000.
The moment took place 17 years before Trump was President, and it shows Trump checking out Emma's bottom as she carries out red carpet duties with Victoria Beckham. who described him as 'very rich'.
Meeting the Emma and Victoria on the red carpet, as Melania trails behind, he is interviewed by them and is heard to say: 'Both of you, nice, nice [inaudible]', before having a look at Emma's bum...
Emma appears to be a bit taken a back by the moment, turning away from him and covering the neckline of her low-cut dress with her hand, before exclaiming: 'Donald!'