Jamie And Emma Live At The Sky Q House!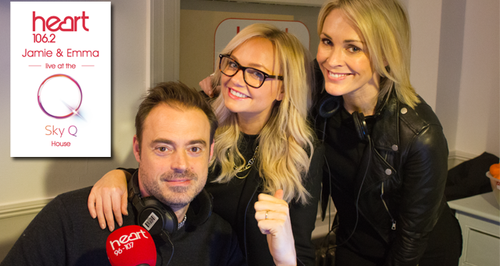 On Friday morning we celebrated the launch of Sky Q, the new service from Sky!
Missed it? You can catch up on all the action as we did the show live from the Sky Q House!
Throughout the week we ran a competition to be at the house to play for an incredible once in a lifetime trip... around the world! It was the biggest prize we've ever given away.
We whittled down our 37 finalists until we had a winner!
See the moment Kerrie's life changed forever...