Jamie and Emma Deliver Your Valentine's Message
1 February 2018, 07:30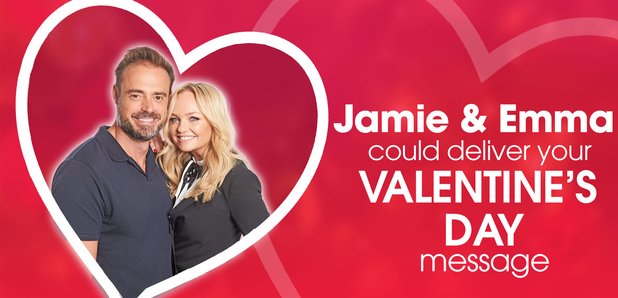 Struggling this Valentine's Day with what to get your love? Jamie and Emma want to help YOU out!
Do you need help this Valentine's? Maybe you're a bit rubbish at being romantic. Well, fear not! Jamie and Emma are here to help.
This Valentine's, Jamie and Emma's Want To Deliver your message for you!
So, if you have a special message for your Valentine and you'd like Jamie & Emma to deliver it for you on Valentine's Day...
Fill out the form below and let Jamie and Emma do the hard work for you - then they'll give them a call and surprise them for you!