Jamie and Emma's Holiday's Cancelled!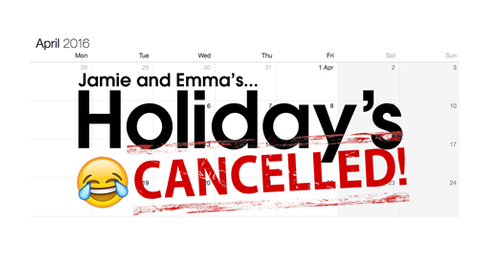 This week on Heart Breakfast, for the first time ever, we wanted LONDON to be in on April Fools by filming them whilst telling them 'Sorry, but the Easter holidays are cancelled… You have to go back to school….'
We love our kids dearly but sometimes you have to have a bit of fun with them! So, Mums and Dads of London, you didn't let us down!