Jamie And Emma's World Cup Of London!
12 June 2018, 13:02 | Updated: 20 July 2018, 14:24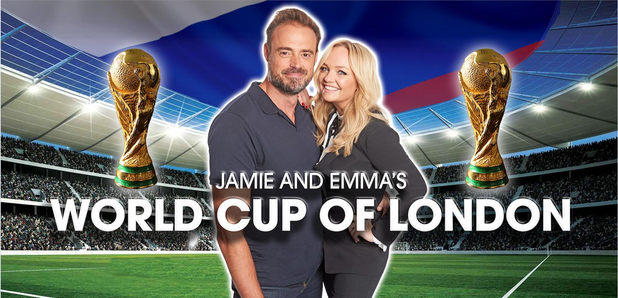 Jamie and Emma have their very own version of the World Cup, and they need YOU to make it work!
Watch out Love Island, the World Cup has officially kicked off and to celebrate, Jamie and Emma have their own London version and they want YOU to be involved!
Each day we'll get someone from each country playing that day and put them head to head in the ULTIMATE World Cup of London Quiz! Whoever scores the most points (goals) will then win our exclusive World Cup CUP! (It's a sort... trust).
So, if you're living in London and have some connection to any of the countries playing - maybe you're from there, have lived there, or went there on a school trip in 2008, let us know using the form below!