Nicola Adams V Emma Bunton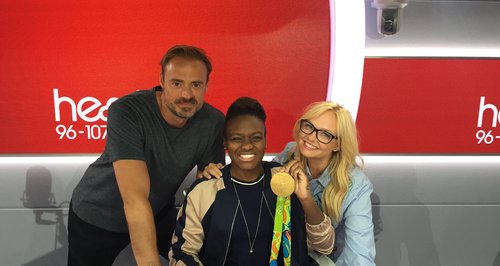 It's the bout of the century!
Emma and her big mouth! Last time she saw Nicola Adams, she challenged her to a fight. Emma was hoping Nicola had forgotten but Jamie, helpful as always, reminded her by organising a bout with a difference!
Olympic hero Nicola Adams showed us her medal, told us about the strange place she keeps it and whether she'd ever set foot on the Strictly dancefloor!