Pants On Fire!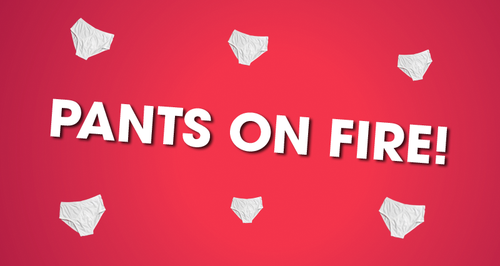 Are your pants on fire? Can you fool Jamie and Emma?
Are you a cunning, devious, bare-faced, shameless liar? Perfect! We want you to convince Jamie Theakston and Emma Bunton that you're telling the truth when you're not!
If you can fool them into believing your big fib we'll give you a pair of Heart Breakfast pants (unworn). Get in touch and you could be on Heart Breakfast!