WATCH! Sam Smith Reveals His Latest Tattoo In An Unusual Place
8 September 2017, 09:34 | Updated: 8 September 2017, 09:37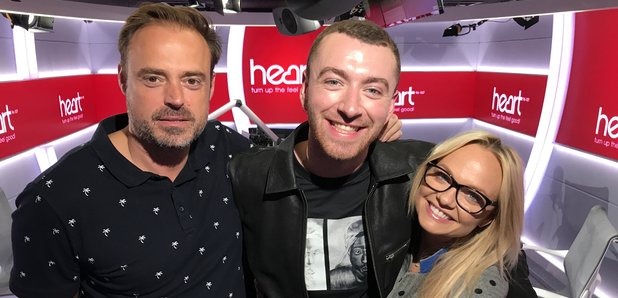 Singer, Sam Smith chats to Jamie Theakston and Emma Bunton about his new single "Too Good At Goodbyes" and ends up sharing a little more than he intended!
Whilst promoting his latest single "Too Good At Goodbyes", Sam Smith joined Heart for a candid conversation about his recent break from music and what's in store next for the international pop star.
Eagle-eyed Bunton was quick notice that both her and Sam enjoy a cheeky bit on ink every now and then, with Sam saying he gets a new tattoo everywhere he goes "collecting them like stamps".
Sam sheds some light on the thoughts behind his latest additions, including an illustration from a poet he loves, but also brings it home by admitting he has some that to this day he still has no idea why he got them - namely an ice cream on his leg!
Not to worry Sam, winter is coming, just get a long coat.