The World Famous London's Heart Breakfast Nativity!
14 December 2017, 08:24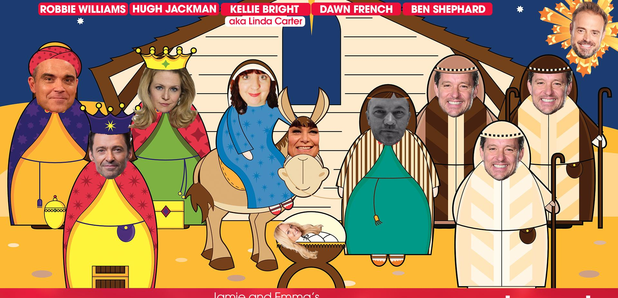 No one was sure if they'd pull it off, but they did it... with a little help from their friends that is...
Roll up roll up, the most hotly anticipated performance of the year, London's Heart Breakfast Nativity is here!
When Jamie and Emma announced last week that they were casting for their nativity, critics and sceptics across the land listened in disbelief. Could they really pull off the re-telling of the birth of Christ with only a little over a week to prepare, and Hugh Jackman as Wolverine?
Thankfully, with a little help from their mates, Jamie and Emma were able to put the audio-spectacular together and with no sheep being harmed in the process (We're looking at you, Hugh Jackman!).
So who's in it you ask? Robbie Williams, Hugh Jackman, Dawn French, Linda Carter from Eastenders and even Debbie from Bexley and Barry from Wimbledon!