WATCH! Does Cara Delevingne Know The Spice Girls Better Than Emma Bunton?!
9 October 2017, 11:24 | Updated: 9 October 2017, 12:09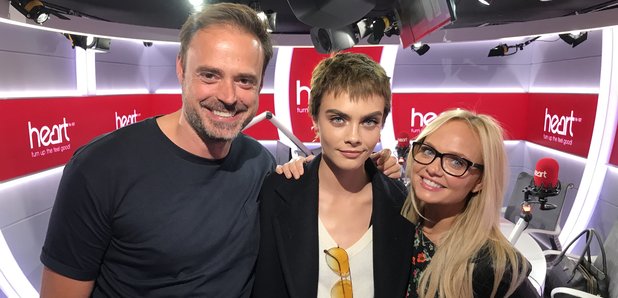 Is Cara Delevinge the Spice Girls super fan she really claims to be?
Cara Delevinge swung by the Heart London Breakfast studio this morning to discuss her debut book, 'Mirror Mirror' with Jamie and Emma, a coming-of-age work which navigates themes pretty much any teenager can relate to.
Whilst discussing the importance of friendship, Cara explains how she'd 'be nothing without her friends', and Emma let slips that she's desperate to be one of Cara's 'girly friends'!
It's no secret that Cara is a Spice Girls super fan. They were her first concert, she had ALL the dolls as a child and even used to dress up as Baby Spice! (And now she's being INTERVIEWED by Baby Spice, serious #lifegoal envy right now). We decided we had to put this knowledge to the test, and find out who really knows more about the Spice Girls - Emma Bunton, real life Spice Girl, Baby Spice, or Model, Actress, Author, Singer, Designer, Spice Girls Super Fan, Cara Delevingne.
Guess it's true what they say about the Spice Girls, if you wanna be their friend, you better listen carefully and zigazig ah.