WATCH! Deadpool Gives Agony Aunt Advice!
15 May 2018, 11:36 | Updated: 10 March 2020, 10:08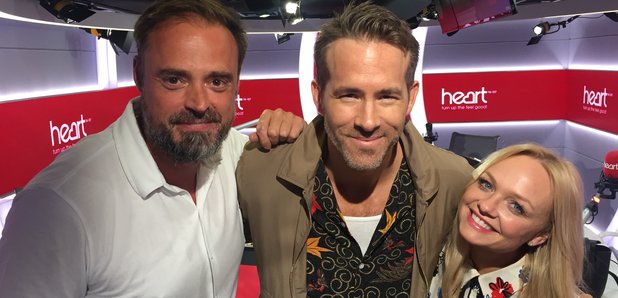 Can anti-hero Deadpool save you from your sleepless children?
After two years, Deadpool 2 has finally graced our screens. That also means Ryan Reynolds has too and we couldn't be happier about that.
Described as an 'anarchic, anti-hero', Deadpool isn't your quintessential superhero. He will come in and save the day, but he won't be happy about it, much like the real Reynolds himself. Whilst chatting to Jamie and Emma, Reynolds admits that "[he] kind of share[s] a lot of the same traits as Deadpool, but [he has] a little dude in [his] head that sort of filters things".
It's this lack of a filter that makes Deadpool so frickin' funny! As a result, we thought we'd get Ryan Reynolds, as Deadpool, to give some unfiltered parenting advice. What could possibly go wrong?
And in case you wondered what was going on under that suit of his...
We're just gonna let that mental image sit for a little.