WATCH! Emma Bunton And Kermit Make The Perfect Danny And Sandy.
5 March 2018, 10:39 | Updated: 5 March 2018, 10:41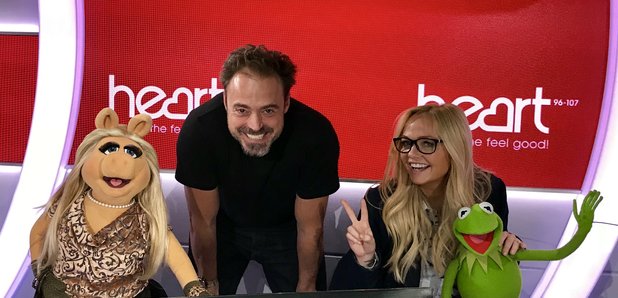 When The Muppets said they were going to be in town, we weren't expecting this!
2018 is set to be a big year for superstars across the world coming to London. Britney Spears, Taylor Swift, Shakira... and now, THE MUPPETS!
Bringing the muppet love to London for the first time, The Muppets are set to do a three-night stint at London's O2 on the 13th, 14th and 15th of July with The Muppets Take The O2. When asked what to expect, Kermit told Jamie and Emma that 'the whole cast is going to be there, Fozzie Bear, Gonzo...Animal will be doing his solos on the drums". And of course, it wouldn't be a show without a number or two from Miss Piggy.
The show promises to be bursting with musical numbers, so we couldn't let the guys leave without giving us a little show?! I mean, we've got a real life Spice Girl after all...
Petition for The Muppets Grease anyone?!