WATCH! Emma Bunton Gets Judge Rinder FLUSTERED!
24 April 2018, 13:41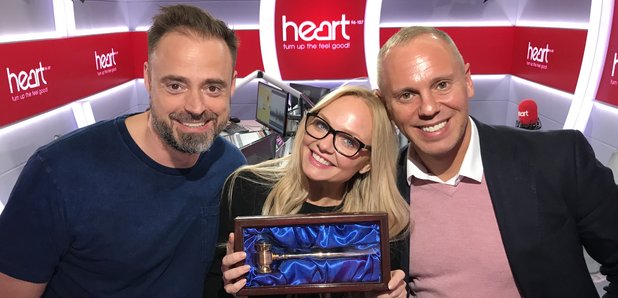 Who knew Judge Rinder was such a Baby Spice fan?
Best known for his strict and uncompromising court room character, Robert Rinder, a.k.a. Judge Rinder couldn't have been further from this as he low key admits he's a HUGE Baby Spice fan (let's be honest though... who isn't?).
Whilst chatting to Jamie and Emma, he reminisces on previous "international court cases in front of really scary judges" i.e. adulting pretty hard to you and me. Next thing he knows, this all goes to pot as none other than Baby Spice walks past and stoney faced Rinder blushes!
That's not all! It seems our favourite Spice Girl and Judge Rinder also share a secret language?!
It must be something in the water in North London...
And we couldn't let a judge leave without sorting out what must be the most highly contended argument since Ross and Rachel were on a 'break'... why won't Jamie Theakston share his breakfast with Emma Bunton?
Judge's ruling is final. Sorry Jamie!