WATCH! Gerard Butler Opens Up About His Motorcycle Accident
20 October 2017, 08:45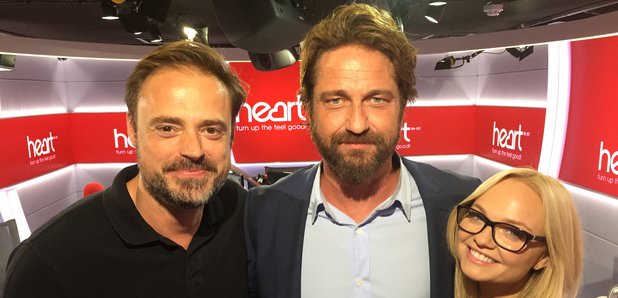 "Today is the first day I feel like I'm not limping"
Actor, Producer and Scotsman Gerard Butler joined Jamie and Emma on Heart London Breakfast to chat about his new movie 'Geostorm', but the only question on everyone's minds was...what's this about a motorcycle crash?!
Describing the incident, Gerard recalls a driver "very smartly deciding to do a U-turn" in front of him from a parking position which meant he ended up colliding with the driver and doing a SOMERSAULT...ON HIS BIKE!
Understandably, Gerard's drawn a bit of a crowd at this point, which is when the real MVP of the story enters. Upon taking his helmet off, a good samaritan holds Gerard's head making sure he's okay, asking his name. As Gerard goes on to say "Gerard Butler", one person pipes up and says "I knew it! I told you so!"
For the sake of all our hearts, we're glad he's okay!