WATCH! Does Gino D'Acampo Know ANYTHING about sailing?!
6 November 2017, 08:30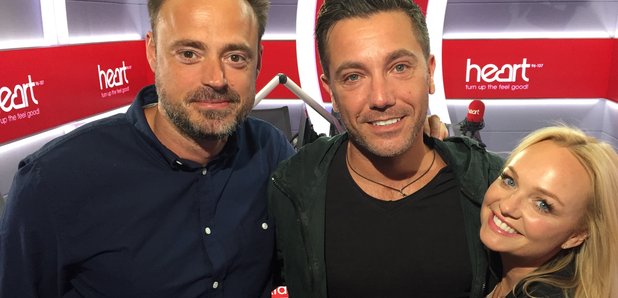 He's certainly the El Capitan to our hearts (and stomachs), but is he the El Capitan on the waves too?
Gino D'Acampo first stole the British public's heart when he became the regular chef on This Morning. Now, a certified national treasure, Gino was back on Heart London Breakfast with Jamie and Emma to chat about his fabulous cookbook: Gino's Italian Coastal Escape.
A passionate author, Gino explains 'a lot of people do this when they write their latest book, but this is probably my favourite one', going on to say how much he enjoyed sailing through the beautiful Italian coast. However, not liking to leave any stone unturned, Jamie and Emma were quick to find out how much of sailor, or rather, how much of an El Capitan Gino really is.
And it turns out, not much.
Oh Gino, you've got all the gear, but really no idea.