WATCH! You'll Never Guess Who's Featuring On Paloma Faith's Next Album!
11 September 2017, 13:19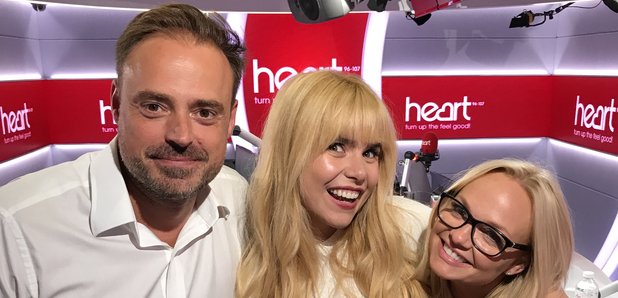 Paloma Faith played a game of Pants on Fire with Jamie and Emma on Heart London Breakfast and dropped an absolute bombshell!
Pop sensation and new mum Paloma Faith swung by Heart London Breakfast to chat about her new single 'Cry Baby ', an ode to encourage more men in society to embrace their more emotional side.
Whilst playing Pants on Fire with Jamie and Emma, she let slip that NONE OTHER than THE Samuel L. Jackson will be making a cameo on her next album 'The Architect', which drops later this year on November 17th.
Completely taken aback, Jamie and Emma were quick to quiz Paloma on how this even happened. The two met a few years back when she performed at the BAFTAS (#casual) where they quickly hit it off as pals. She ended up doing a lot for his charity 'One For The Boys' and long story short, he owed her one!
It's no big deal though, don't we all have the voice of God cameoing on our albums?