WATCH! Hugh Jackman Reveals His Daughter Is His Toughest Critic
7 December 2017, 08:45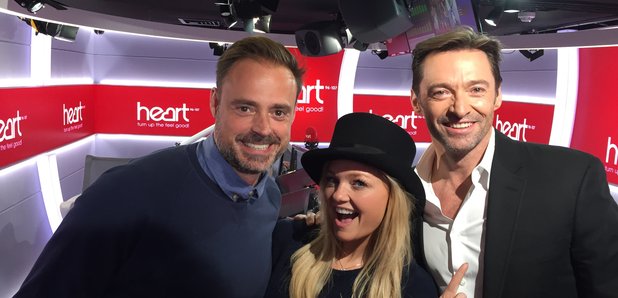 Hugh Jackman's daughter proves that your kids really are your toughest critics!
Hugh Jackman. Mutant, Magician and now Showman. Is there anything this man can't do?
Joining Jamie and Emma, Hugh chatted about how he owed the public a feel good movie with his latest role as P.T Barnum in 'The Greatest Showman', going on to say "after putting out Logan, I had to do something that leaves a semblance of a smile on your face".
Little did we know that Mr Jackman is actually something of a triple threat, and really this type of role isn't out of the ordinary at all.
Jackman reveals how his kids are more used to seeing the all-singing all-dancing persona, as opposed to the frownier, growlier Wolverine that we might be. What's more, Jackman goes on to confess that his harshest critic is none other than his daughter, who thought the demo singers were better than him!
Alright Hugh, no need to make a song and dance of it.