WATCH! Is Eddie Redmayne Mickey Mouse?!
25 January 2018, 11:19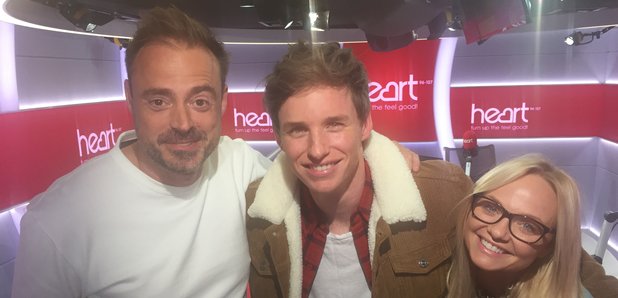 Eddie Redmayne and Emma Bunton face off in the ultimate battle of the impressions, and it was GOOD.
Oscar winner turned pre-historic caveman Eddie Redmayne swung by the London's Heart Breakfast studio for a chat with Jamie and Emma whilst promoting his new film 'Early Man'.
In his latest flick, which happens to be a Nick Park creation (moment of appreciation for 'Wallace and Gromit'), Eddie finds himself voicing the character of 'Doug', an ambitious caveman who finds his tribe under threat from everyone's favourite baddie, Tom Hiddleston.
Putting Eddie's new found voice over skills to the test, Jamie challenged Emma and Eddie to the ultimate battle of the impressions.
Is there anything this man can't do?!