WATCH! James Corden Chats Peter Rabbit With Jamie Theakston And Emma Bunton
15 March 2018, 08:40 | Updated: 15 March 2018, 14:08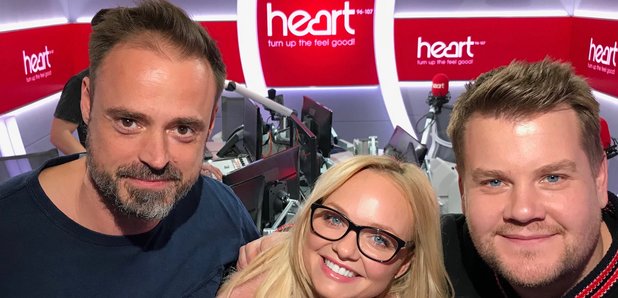 James Corden chats all things Peter Rabbit with Jamie and Emma.
Ahead of the release of Peter Rabbit, out the 15th March, James Corden swung by the Heart studio to have a chat with Jamie and Emma. Naturally whilst chatting about his role in the movie and how life in LA has been for the Buckinghamshire native , conversation quickly turned to Corden's success with The Late Late Show and of course, Carpool Karaoke. Jamie was quick off the mark to address 'the elephant in the room' and obviously the question on everyone's minds, 'umm hello, when are the Spice Girls going to do a Carpool Karaoke?'. What happens next is just too much.
So that's definitely NOT a no... right?!
AND, if that wasn't enough... Corden let slip the biggest Carpool Karaoke revelation. Ever.
I mean, who DOESN'T want to sit in a car and sing the biggest tunes of their career?
We also then couldn't let JCordz leave without testing his knowledge of rabbits with a good old fashioned game of Rapid Rabbit, could we?
That's what we like to see, Jamie, Emma and James Corden, at it like rabbits.