WATCH! Jamie And Emma Take On Chicken Wing Roulette!
22 March 2018, 11:51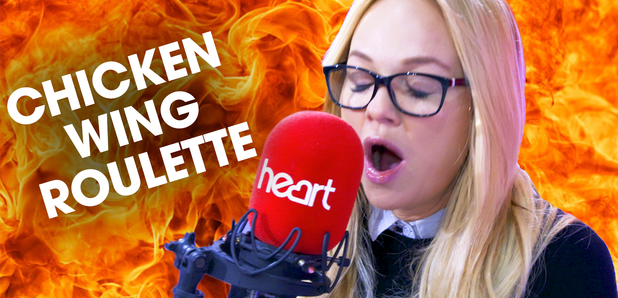 Jamie and Emma go head to head in a battle of the wings.
Here's something to that'll ruffle your feathers - the humble chicken wing has now been given it's own day! That's right, it's now as important as pancakes and Christmas, and quite rightly too. That day, is March 22nd.
To mark the occasion, Jamie and Emma took part a good old fashioned game of #WingRoulette.
What could possibly go wrong?
Can a Spice Girl really handle the Spice?