WATCH! Does Jamie Oliver REALLY Confuse Kale For Parsley?!
14 September 2017, 11:19 | Updated: 14 September 2017, 12:12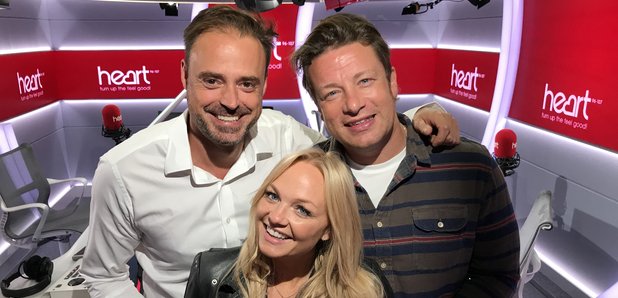 We put Jamie Oliver's food knowledge under the microscope, and he did NOT disappoint!
Jamie Oliver, a seasoned (get it?) culinary legend and all round top guy swung by the Heart London Breakfast studio to chat about his new book "5 Ingredients - Quick & Easy Food." with Jamie and Emma. The book does exactly what it says on the tin, quick, easy and nutritious food that really does require only five ingredients, most of which any Londoner probably already has stocked away.
Though the naked chef might be good at throwing five ingredients together, can he IDENTIFY five ingredients, blindfolded, in competition with our very own resident foodie, Emma Bunton?
Turns out Emma's not a fan of peas, who knew? (Definitely not us).