WATCH! Jamie Oliver SMASHES The Jam Donut Challenge!
20 December 2017, 06:49 | Updated: 11 January 2018, 12:47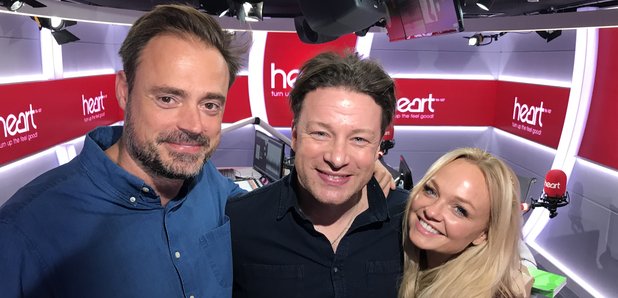 He can revolutionise the food industry, but can he smash a jam donut quicker than Jamie Theakston?
Jamie Oliver, one of the most beloved chefs of the nation. He's been on our screens for 20 years and has shown us everything from making full family meals in 15 minutes, to showing the world what goes into a chicken nugget.
Jamie and Emma caught up with him on London's Heart Breakfast, where he probably undertook the biggest challenge in his career to date: The Jam Donut Challenge.
The aim of the challenge is a simple but tough one. Finish a classic sugared jam donut as quickly as you can, without licking your lips.
Not sure that's going to help in the fight against obesity, but it's Christmas right?