WATCH! X Factor Champ Matt Terry Reveals The Inspiration For New Single 'Sucker For You'
13 October 2017, 08:45 | Updated: 13 October 2017, 09:06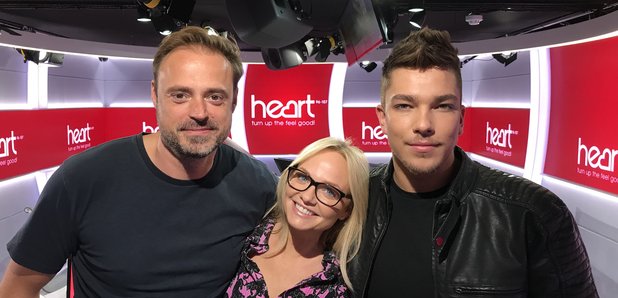 'It's about being a mug I suppose!'
Reigning X Factor Champ Matt Terry joined Jamie and Emma to give his brand new song 'Sucker For You' its first spin on Heart!
After winning the X Factor last year with 'When Christmas Comes Around' penned by Ed Sheeran, Matt stole the show once again and went full livin la vida loca collabing with Enrique Iglesisas and Sean Paul on Spanish number 'Súbeme la Radio' (which we STILL can't get enough of!)
This time he's back in the Heart studio with 'Sucker For You' and it's the first time we've heard Matt's proper sound as an artist!
Describing what it's about, he says 'we've all been there where we love someone more than they love us' and even goes on to say 'it's about being a mug I suppose!'
And while he was at it, we found out a little more about him than we bargained. Did Emma REALLY plant a drone outside his bedroom window?!
It must be that set of pipes he's got!