WATCH! Megan And Wes Put To Bed Those Airport Toilet Rumours
15 August 2018, 12:12 | Updated: 10 March 2020, 10:48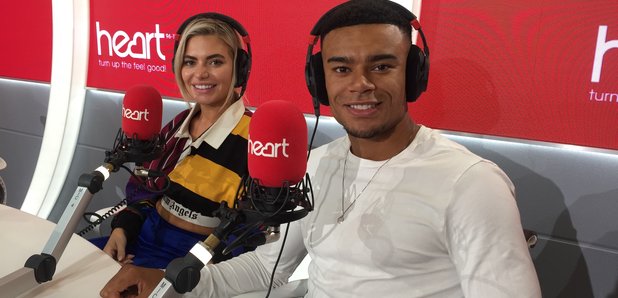 They were spotted walking out of an airport toilet together, but were they really up to no good?
Fresh from the Love Island villa, Megan and Wes are no strangers to drama. Whilst on their way to Scotland, Megan and Wes were caught on video leaving an airport toilet together. After being privy to their antics in the villa for two months, it doesn't take a rocket scientist to work out what the newly loved up couple were probably up to.
Chatting exclusively to London's Heart Breakfast, we found out what really went down.
After some significant cringing, Wes was quick to deny the rumours as 'fake news' with Megan saying the couple could 'control themselves for the hour they were in the airport'. Did they not watch the Love Island we did!?
The couple were also quick to unanimously name Georgia as the contestant they've missed the least.
At least we know where their loyalties lie!