WATCH! Mentalist Lior Suchard Spooks Jamie and Emma
27 March 2018, 08:20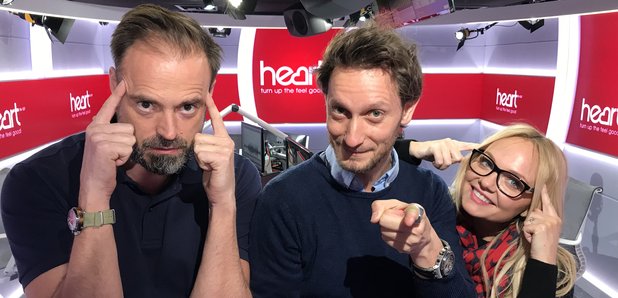 Lior Suchard, considered to be the world'd greatest mentalist, uncovers things about Jamie and Emma they've never told a soul!
How many times have you wished that if you had one superpower, it would be to read someone's mind? Or maybe you're the total opposite and count your blessings on the reg that no one can actually read your mind. Well, Jamie and Emma's latest guest claims he can do just that.
Lior Suchard known as the world'd greatest mentalist swung by the breakfast show ahead of his London show on the 15th April and definitely brought more than just good vibes.
Not wasting any time, Lior got straight down to business and asked Jamie to think of his first love. A skeptical Jamie agreed and was immediately surprised when Lior asked 'the middle letter is 'n' isn't it?'. Lior then went on to actually read Jamie's mind and correctly identified Jamie's first love as a girl called ANNA, someone Jamie admitted he hadn't "thought about in 25 years".
And if that wasn't good enough, what Lior went on to read in Emma's mind will actually give you chills...
WE NEARLY HAD TEARS TOO, EMMA!
The mind reader then went on to actually. move. Emma's. glasses. with. HIS. MIND.
I guess it's true what they say, only think positive thoughts, because you never know who could be reading them! *SQUIRM*