WATCH! Rita Ora Gets Surprised By The Spice Girls!
14 May 2018, 13:06 | Updated: 10 March 2020, 10:07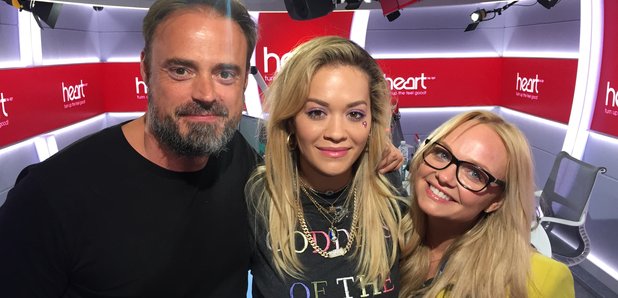 Rita Ora gets the shock of her LIFE with Jamie and Emma!
Rita Ora is a bonafide Spice Girls mega fan, and has no qualms about hiding it, especially in front of our Emma Bunton. That's why when during Who Wants To Be A Millionaire - The Girl Power Edition, it's fair to say Rita absolutely lost it when she used her phone a friend life line.
That wasn't the only surprise we had in store for Rita! Emma's 7-year-old Tate proves the apple doesn't fall far from the tree when he WOW'd Rita with his singing as he covered her hit Anywhere.
Baby Spice JUNIOR anyone?!