WATCH! Robbie Williams Sings Like You've Never Heard Him Before
11 December 2017, 11:05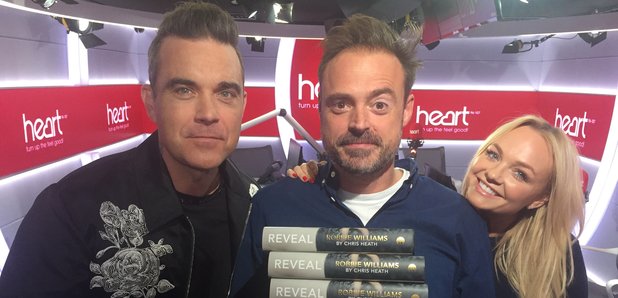 Is there any genre this man can't do?
Whilst chatting to Jamie and Emma about his latest book release, Reveal, which promises to be a 'staggeringly honest, warts and all' read, Jamie and Emma challenged Robbie to a unique game this time round.
Pick-A-Genre-Out-Of-A-Hat-And-Sing-An-Excerpt-From-Your-Book-In-That-Genre Game. Classic.
And it's safe to say, Robbie did not disappoint.
Can we all just take a minute to appreciate Emma's rock screams?