Geri Horner Is Releasing Her First Single In 12 YEARS And It's All For Charity
12 June 2017, 11:37 | Updated: 11 July 2017, 11:27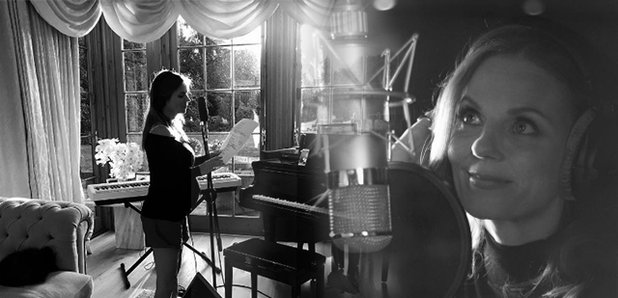 The former Spice Girl is releasing new music after a 12 year hiatus and it's a tribute to her friend, George Michael.
Geri Horner is releasing her first single in 12 years and the track tribute to her late friend George Michael.
The former Spice Girls star launched her solo career in 1999, and after last releasing material in 2005 with the album 'Passion', she has now announced her brand new track 'Angels in Chains' which honours the memory of the music icon who passed away on Christmas Day at the age of 53.
Geri - who has four-month-old son Monty with her husband Christian Horner - will release the track on June 23, and all profits from the song are set to be donated to Child Line, as it was a favoured charity of the 'Careless Whisper' hitmaker.
Geri - who also has 11-year-old daughter Bluebell from a previous relationship - worked with long-time George collaborator Chris Porter on the track and members of George's "music family", including his musical director Chris Cameron, guitarist Phil Palmer, backing singer Shirley Lewis, Lucy Jules and Jay Henry.
In a statement, Geri, 44, said: "When I first heard the sad news of his passing, I was nine months pregnant with my son Monty and I was full of emotions.
"I didn't know quite what to do with my feelings so I put it in a song, which became 'Angels in Chains'.
"I feel very blessed to have the opportunity to work on this record with Chris Porter and the same team George had hand-picked for his own projects.
"I am first and foremost a George Michael fan, so to be in the same studio with these amazingly gifted artists who have put their stamp of so many of my favourite records was a real privilege for me.
"In the process I found how healing making this record had been not only for me but also for everyone involved. This is our way of saying goodbye to our friend and music idol, and I hope George's fans enjoy this as much as we have making it."
The ballad - which was written by Geri - features a number of references to George's most famous songs, and carries a message of healing for anyone who has experienced the loss of a loved one.
Meanwhile, in an interview with The Sun newspaper, Geri revealed she got the idea for donating the song's proceeds to charity after learning from journalist Esther Rantzen the George had done the same thing with his track 'Jesus To A Child'.
She said: "I met up with Esther Rantzen. I played her the record. And she told me that all the proceeds of Jesus To A Child, George gave to Child Line - every single penny. He was so generous. I didn't know that until she told me. He was so kind and he didn't want to show off about it.
"You just think, what a man, what a great human being as well as an artist. The more joy and good can come out of it ... I think George would approve of that. Every step I've taken I've tried to think: 'Would he approve of this?' 
"And although Geri was heartbroken when she learned about George's passing, she admits the process helped "push [her] out the door" terms of re-starting her career.
She confessed: "He had such an impact on my life. I didn't know what to do with all my feelings. When we have grief, you have to share it with each other. It was like a gift, it pushed me out the door."