WATCH: The Best Mannequin Challenge EVER!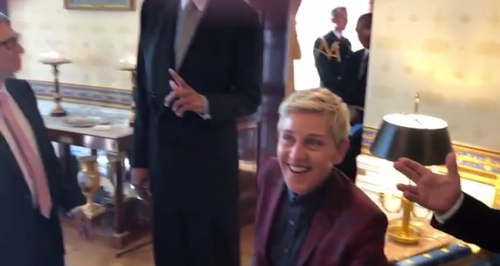 Ellen DeGeneres is always quick to take on a social media challenge...
And an invitation to the White House was an opportunity she couldn't miss!
Check out her #MannequinChallenge with Robert de Niro, Tom Hanks, Bill Gates, Bruce Springsteen and Diana Ross! Well done Ellen - you win the internet!