The MK People Awards 2017
11 September 2017, 14:41 | Updated: 24 October 2017, 08:34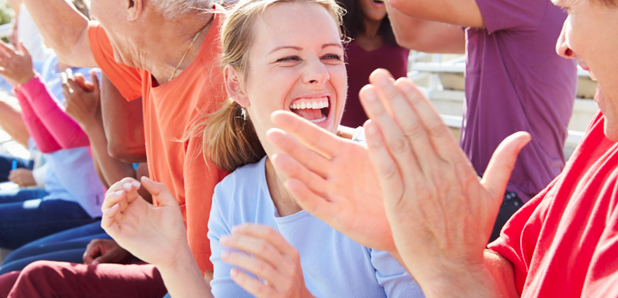 Heart is proud to support the MK People Award 2017! So, do you know someone who goes above and beyond to make Milton Keynes a better place? The MK People Awards are your chance to celebrate the people who make MK great, and we need YOU to tell us who they are!
The awards are being held in Milton Keynes's 50th year, and will honour the outstanding achievements and commitment of the people who live here. Award categories will recognise achievements in six categories, Young Achiever, Sport, Health, Charity, Diversity and Equality, and Community. An overall award winner will also be named!
So, do you know someone who deserves an MK People Award?


Hard copies of the form are also available from the council's Civic and Saxon Court offices, and local libraries. The closing date is 12 October 2017. Finalists will be invited to an awards ceremony on Monday 13 November at the council's Civic Offices where the overall award winner will be announced.
Categories
Young Achiever - We want to recognise the outstanding effort and levels of achievement of a young person aged 20 or under. This could be through something they've done in their school lives, work lives, in a sporting context or within the wider community.
Sport - Who's gone the extra mile to make a difference to sport in MK? We are looking for an individual who is a true sporting inspiration and positive role model, whether they are a participant or behind the scenes.
Health - This award will recognise that person who has helped to improve the health of our city, or someone who has triumphed over adversity to improve their own health.
Charity - This award will recognise a tireless charity fundraiser or group of fundraisers who have made an outstanding contribution either through their fundraising initiatives, voluntary work or other support.
Diversity and Equality - This award will recognise an individual or organisation which has proactively promoted community cohesion and celebrated diversity in MK through their initiatives which have helped to bring people of all faiths and backgrounds together.
Community - This award will recognise that person who has contributed to their community by either volunteering their time for their community, or initiated a project to bring the community together.