3500 on Pre-Diabetes Course In Beds & MK
14 November 2017, 09:12 | Updated: 14 November 2017, 09:18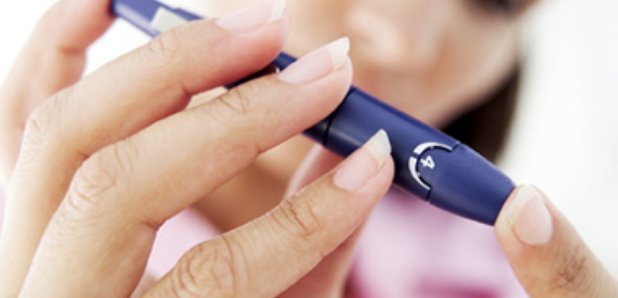 'Healthier You' helps with nutrition and exercise, if a patient's blood test results come back as showing high risk of them developing Type 2.
Linda has now brought her blood sugar levels back under control after being referred to the programme.
She told Heart: "If you recognise something's wrong early enough, you can change it and be a lot healthier.
"I'm eating wholemeal food rather than white food, and am doing a lot of simple exercise.
"I've lost 9 kilos, and feel a lot fitter when I'm out."
Here in the UK, it is estimated that 4.5 million people are living with diabetes, and that around 700 people are diagnosed with the disease every day. That's the equivalent of one person every two minutes.
It's the biggest cause of blindness in under-60s, and if left untreated can lead to lower limb amputation and kidney problems.
Type 2 diabetes usually appears in middle-aged or older people, although it is increasingly being diagnosed in younger overweight people. It occurs when the body is not controlling blood sugars properly, usually because it is not responding well to the insulin it is making. This is often related to excess weight as fat tissue tends to reduce the body's sensitivity to insulin.
But, as Luton man Raj Vadhia is discovering, lifestyle changes can effectively reduce the risk of developing diabetes and reduce high blood sugars. The 65-year-old retired machine operator was referred by his GP to Healthier You: the NHS Diabetes Prevention Programme in August and said:
"Since retiring in January, I haven't been as active as when I was at work all day and the pounds had started to pile on. When my GP identified high blood glucose levels it was no surprise and I knew that I needed to do something proactive to help myself."
Raj began attending regular Healthier You group sessions at Hockwell Ring Community Centre with Ingeus educator Michael Bellamy.
"It was really good meeting people in a similar situation and Michael's support has already paid off," continues Raj. "I've lost five kilograms and my blood sugar level has returned to a normal level. The sessions have really helped, we've covered elements of food preparation, portion control, and how to take simple steps to become more active. I'm looking forward to continuing the good work."
Diabetes symptoms can include feeling very thirsty, needing the loo more often, and losing weight.
Dr Mark Brookes, who's the CCG clinical lead for diabetes, said: "You can find out if you are at risk of developing diabetes through a simple health check and blood test at your GP surgery.
"It's important to do this because if you are found to be at risk, simple lifestyle changes can delay or even prevent the onset of diabetes."