MK Council: There Is Enough Shelter For Homeless
8 February 2018, 13:50 | Updated: 8 February 2018, 13:53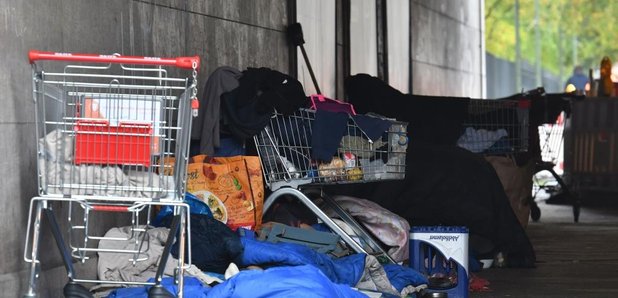 After last month's news there are eight times as many people sleeping on MK's streets than in 2010, Heart has been speaking to rough sleepers and the council leader to work if the issue IS being addressed.
Kelly says living on MK's streets is increasingly tough:
"Friday and Saturday nights are the worse when you have drunk people coming past. Like I said they name call, they spit at you...
The first night I was homeless I couldn't sleep, it was scary as hell. I didn't sleep for the first six or seven days... I was too scared to sleep."
But Heart's been told by the leader of MK Council Pete Marland that despite the tents in the underpasses, that need not be the case any more:
"We do have, I believe, enough emergency accommodation. That means every single person sleeping on the streets in Milton Keynes tonight could have a roof over their head."
Pete Marland told Heart there are plans for next year's budget to include funds for a worker to go out to every single rough sleeper:
"We will be going out to offer help and advice but I don't think we are there yet. But we will be there fairly soon."
He went further to say the challenge will soon move on to what can be done for people that refuse all the help that is there.