Olney Pancake Race March 2014
4 March 2014, 15:45 | Updated: 4 March 2014, 16:03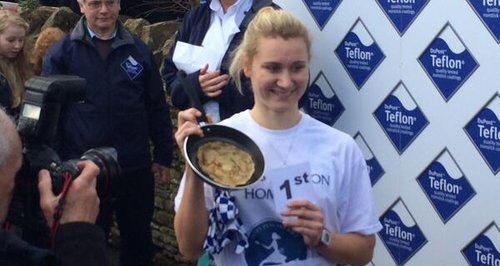 Great weather and another record breaking time at this years Olney Pancake Race.
Devon Byrne won the race for a third year in a row- she broke the record time she set last year by running from The Bull Pub to the Parish Church in 55.61 seconds.
The 20 year old told Heart she takes part because its tradition, her mum has also won the race three times before.
As well as the main race there were junior races for school children.
Celebrity Chef Lesley Waters also made another appearance.