Racist Graveyard Graffiti
20 June 2013, 05:53 | Updated: 20 June 2013, 11:48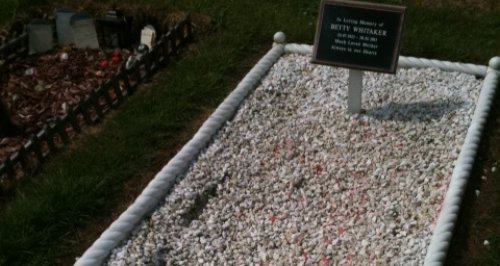 Police are investigating after racist graffiti was sprayed on two graves at a cemetery in Milton Keynes.
One of the graves at New Bradwell Cemetery had the words 'Islam Is Great' written on it. Thames Valley Police have told Heart the damage was caused sometime between Sunday 9 June 2013 and Saturday 15 June 2013.
David Whitaker from Great Linford, whose mum's grave was one of those targeted, has told Heart he is disappointed by the damage.
The grave for his mum Betty, who died in 2011, is made up of small white stones, a number of which were sprayed red.
Milton Keynes Council told Heart they move quickly to remove offensive graffiti when they are made aware of problems.
Dr Whitaker has since topped up his mum's grave with new stones, to get rid of some remnants of red spray paint.
"We do unfortunately have a few simple-minded people who've got nothing else better to do with their time than mess about and be stupid," Dr Whitaker said.
"In my case, it's very easily fixed and repaired so there's no real damage done. If you've spent a lot of money on a very nice and beautiful piece of granite and that's damaged, then you're looking at thousands of pounds to fix."
Thames Valley Police have told Heart they are looking for people on suspicion of racially aggravated criminal damage.