Suicides At Milton Keynes Jail "Staggering"
19 June 2018, 13:18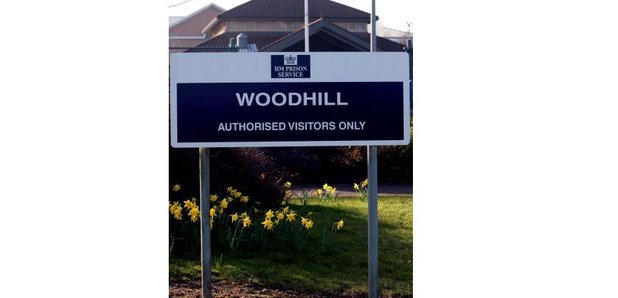 Twenty inmates have now taken their own lives in seven years at HMP Woodhill.
A prison's watchdog says it's "staggering" the number of men who have now taken their own lives after being locked-up in a Milton Keynes jail.
HM Inspectorate of Prisons flagged up "chronic and substantial" staff shortages at HMP Woodhill in Milton Keynes.
Publishing the findings of the inspection in February, Chief Inspector of Prisons Peter Clarke said the number of self-inflicted deaths was a "huge concern".
He said: "At the time we inspected, eight prisoners had taken their own lives since our previous inspection in 2015 and, staggeringly, 19 prisoners had taken their own lives at the establishment since 2011.
"Tragically, a few months after this inspection another prisoner was reported to have taken his own life."
Levels of self-harm and violence at the prison had gone up since the previous inspection, the report found.
In the six months prior to the latest visit, the jail had recorded 314 self-harm incidents, 65 prisoner-on-prisoner assaults, 57 assaults on staff, and 47 fights.
Mr Clarke said: "Underpinning nearly all the concerns raised in this report, including issues of safety and well-being, were chronic staff shortages and inexperience.
"This led to poor time out of cell, unpredictable daily routines and limited access to activity."
Out of a full staffing complement of 320 officers there were, at the time of the inspection, 55 vacancies, while 20% of officers in post had less than 12 months' experience.
During the working day, inspectors found almost half of the prison's population were locked in their cells.
Michael Spurr, chief executive of HM Prison & Probation Service, said: "Woodhill manages a complex and vulnerable population and the governor and her staff have worked tirelessly to improve support and care for prisoners and there were no self-inflicted deaths in 2017.
"Tragically there has been one self-inflicted death this year, but the prison remains focused on safety and supporting vulnerable men.
"Staffing vacancies have had an impact but we have a strong pipeline of new recruits which will significantly increase staffing in the coming months. This will improve the regime and mean more rehabilitative activity for prisoners."
Prisons Minister Rory Stewart said 55 more officers are now in post at HMP Woodhill than in October 2016, with an additional 32 due by the end of November.
He said: "We have taken specific and urgent action to improve recruitment at Woodhill, including giving the Governor a greater role in the process and introducing additional pay allowances."
HMP Woodhill mainly houses inmates on remand or serving short sentences, while there are also a small number of Category A prisoners.
The jail had a population of 626 at the time of the latest inspection.