Debenhams to close 50 stores across the UK: Which stores are closing?
25 October 2018, 17:38 | Updated: 25 October 2018, 17:40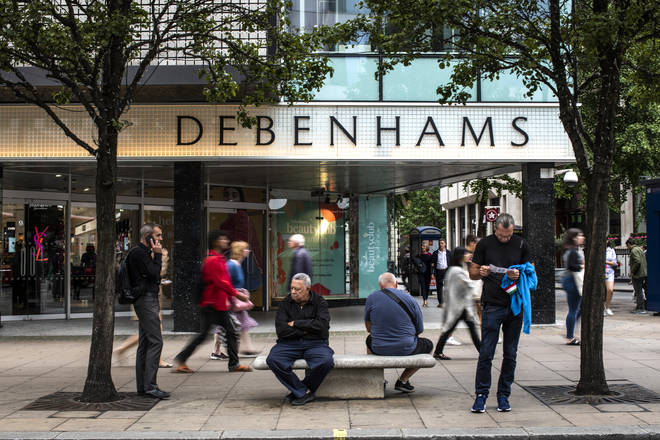 The famed department store chain has revealed a statutory loss of £492m for the 12 months to 1 September.
Debenhams is set to cut 50 stores from the high street putting more than 5,000 jobs at risk among its workforce of 27,000 people.
The loss is the biggest in it's 240 year history and Debenhams said it was taking "decisive action" to secure its future through number of cost-cutting measures to allow for continued investment to boost the appeal of its stores.
The cuts means that almost a third of its current UK estate will go.
Chief executive Sergio Bucher said: "It has been a tough year for retail in 2018 and our performance reflects that.
"We are taking decisive steps to strengthen Debenhams in a market that remains volatile and challenging.
"We are taking tough decisions on stores where financial performance is likely to deteriorate over time.
Read more: Debenhams are selling Meghan Markle's lookalike shoes for £30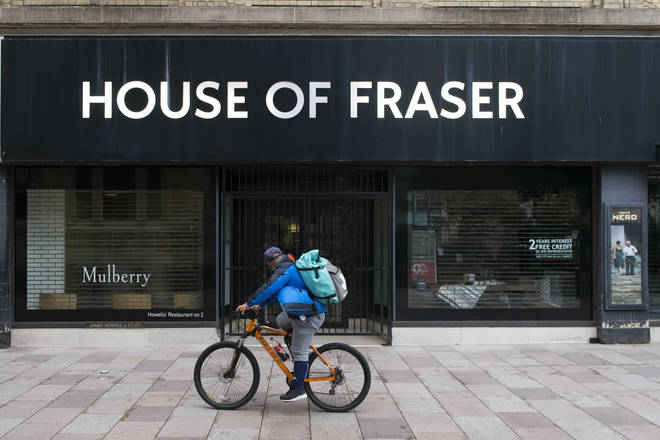 "Debenhams remains a strong and trusted brand with 19 million customers shopping with us over the past year.
"With a strengthened balance sheet, we will focus investment behind our strategic priorities and ensure that Debenhams has a sustainable and profitable future."
The company's actions are designed to create a sustainable future for the brand following the collapse and rescue of rival department store House of Fraser, which was rescued by Debenhams' biggest shareholder - Mike Ashley's Sports Direct.
According the retail sector, the high street is feeling the strain of extra costs from business rates and wage rules while also battling weaker spending by shoppers.
Debenhams' decision also reflected the change in the way consumers shop too, as the the growth of online shopping channels has proved stiff competition and put extra pressure on retail margins.