One Lady Created An Incredible Way To Help The Homeless Stay Warm This Week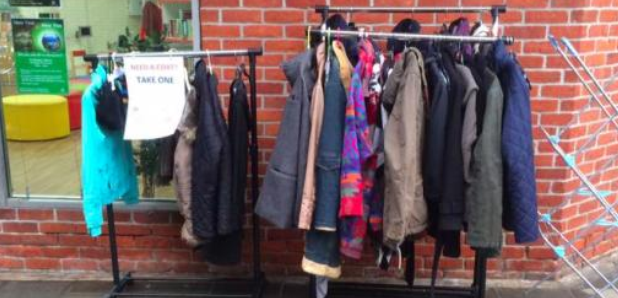 With snow and artic blasts on the way, this lady came up with a fantastic way we can all help those less fortunate.
The prospect of snow can be very exciting for some, but for those who have found themselves on the street at this cold time of year it will be an incredibly tough time.
Fay Sibley from Colchester in Essex came up with the idea to create a 'coat exchange' outside her local library.
She collected a dozen unwanted coats from friends and family to set up a small stall with a sign that says 'Need a coat? Take One. Want to help? Leave one'.
The stall is their to provide homeless people keep warm and encourages people to lend a helping hand too.
After she had created her stall she shared a photo to Facebook in order to spread the word and it has been shared more than 1,000 times.
She said that "later the same day there were about 40 coats" which shows Fay's efforts have really caught on in the local area.
What a simple and effective way to help those less fortunate, well done Fay!