This Mum's Letter To Asda Worker Who Helped Her Autistic Son Will Make You Think Twice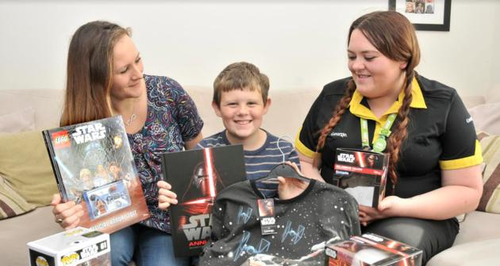 We think we all need to take a leaf out of this Asda employee's book.
Having an autistic child can sometimes make the everyday tasks a challenge, particularly when something that seems trivial causes them such distress.
When Jen Goodhand-Wyatt from Redditch in Worcestershire brought her 10-year-old son, Oscar, along with her to Asda he quickly became distressed after seeing a Halloween skeleton at the front of the store. Oscar has autism.
@asda @AsdaServiceTeam I'd like 2 talk about the decs with someone & protecting vulnerable. This @ front entrance isn't right. pic.twitter.com/sJnzyW2JBz

— Jeni Goodhand-Wyatt (@slummymummyof2) 14 October 2016
Oscar, who was convinced that he "wasn't safe", panicked and in turn made his seven-year-old sister also very distressed, let alone other shoppers who were upset to see the young boy so afraid.
That's when Asda staff member, Emma Sanders stepped in. Emma, 23, came to his aid by asking him what sort of things he did like. After replying that he liked all things Star Wars, she showed him some of the store's Star Wars themed pyjamas and chatted to him about the characters. This slowly but surely calmed him down.
Jen was so grateful for Emma's help that she penned a letter to Asda to let them know how impressed she was by the customer service she received.
Published on thedisclosed.com, Jen wrote: "Emma understood that we couldn't leave the store via the checkouts as the displays could be seen from there so, once I'd paid for the few items we'd got (before people criticise I also needed Oscar to see that we can't just leave situations because they make him uncomfortable as I am working hard to desensitise him and then praise him on all the things he did right) she arranged with security that I could pay (with Oscar standing at the end of an aisle in my view), go back into the shopping area and then slowly encourage Oscar – via a more comfortable exit – out of the store.
"At every step of our shopping experience, Emma made it that little bit easier for both Oscar and I."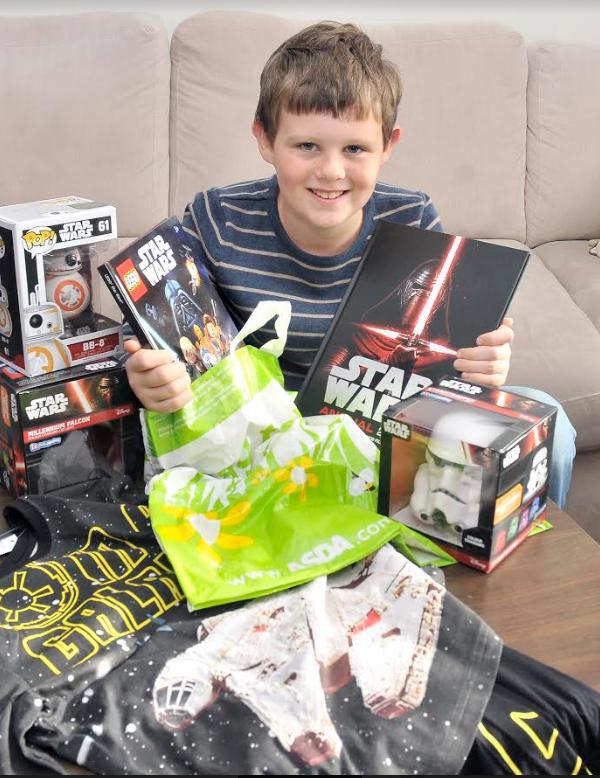 Picture | Asda
As well as calming the boy down, Emma also ensured that the family could pay for their purchased and leave the store without having to pass the Halloween displays.
Unfortunately for Jen, she was in such a rush to leave the store she didn't get a chance to say thanks for Emma's help.
She wrote: "I later returned to the store to see her and thank her but her shift had finished. A colleague believed her name is Emma Sanders. Emma… THANK YOU.
"Today you made more of a difference than you can possibly imagine."
She finished her letter with: "I'm writing this to raise awareness of what it is to have autism and be petrified beyond belief. So that people who see the ten year old howling and clawing don't judge him and think 'grow up', but step back and realise that this child may be in crisis and need space/support/anything other than judging."
Since hearing about Oscar's experience, the Redditch Asda store removed the skeleton from the entrance and the Halloween decorations are now confined to just two aisles.
We think we all need to take a leaf out of Emma's book. Let's be less judgemental and way more helpful!