Tourist Helps Homeless Man And 7 Other Guardian Angels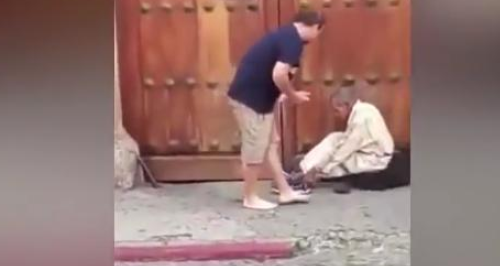 We've all fallen on hard times before... sometimes you just need a bit of help to get you back on track. Luckily there are always some people out there willing to lend a helping hand.
Thankfully, in a world that can sometimes seem pretty dark, there are a some truly wonderful people out there.
1) One person managed to secretly video the deeply touching moment that a tourist removed his socks and shoes and them to a homeless person he meets in Guatemala.
It's not clear what the two men are saying to one another when they met, but the wonderful video has gone viral and will certainly help restore your faith in mankind.
2) A driver from Liverpool has captured hearts and minds after he stopped his bus to help out a struggling homeless man.
Stephen Humphris pulled over when he saw the fellow in the rain and gave him £5.
"There are people out there who are infinitely less fortunate" passenger Faris Khalifa told the 'Liverpool Echo'. "He (the driver) made mine and many other people's day."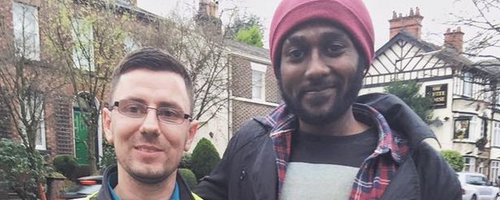 Moved by the kind act, the generous passenger rallied around the whole of Liverpool centre to reward the homeless man's guardian angel.
The good people of Liverpool were also touched by the kind act and more than happy to give what they could to say a BIG thank you!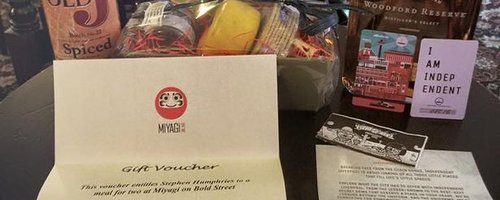 3) He may be only 5-years-old Ashton from Swansea, but when saw someone worse off than himself, he wanted to do anything he could to help!
Luckily his mum captured the heart-warming moment her young son, gave a cold homeless man a couple of pasties.
Proud Miss Cunningham described how young Ashton had already given the man some pancakes completely unprompted:
"Ashton gave him a hug and he said the boy was freezing, then he asked if we could buy him pasties to keep him warm, so we did."
We can't help it, this little child's generosity just makes us feel all warm and fuzzy inside.
Check out the lovely footage below:
4) Take Andre Johnson the American football player for example. For the last eight years, he made Christmas magical in his own special way.
Every year, Mr Johnson takes a dozen kids to Toys 'R' Us and gives them 80 seconds to buy WHATEVER they want. But the joy does't stop there. OH NO, the sports man then he pays for EVERYTHING.
Last year the bill was $16,266.66. Blimey!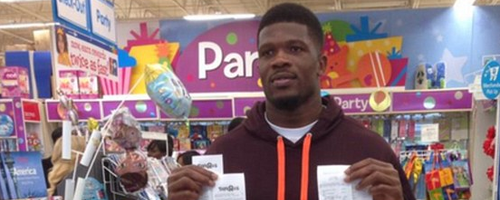 5) But American generosity certainly doesn't stop there. When American footballer Wallace Gilberry spied a family who couldn't afford Christmas, he also stepped in.
Recognising that it could be a big ask to provide for a family of 7(?!) over the holiday season, he decided to buy them a games console with all the extras. A small bill for him meant the world to this family!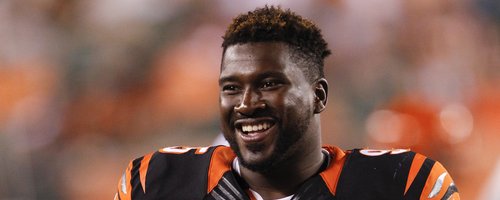 6) Okay, we're the first to admit it - Youtube pranksters can REALLY miss the mark. Often they just go too far. But sometimes, just sometimes, they absolutely nail it.
Well last year, Youtuber Roman Atwood decided to surprise some homeless people with the gift of Christmas.
We guarantee this cheeky video will really get you in the spirit of things!
7) We all love a cheeky Dominos on our worst days, but what if your worst days are every day?
Well that's exactly what happened when pizza delivery driver Angela Nguyen, decided to help a man she suspected may not make it through winter.
76-year-old pensioner Lee Haase, found himself in a bad way after the tragic death of his son and his home was destroyed by a brutal storm.
Nevertheless, with Nguyen's enthusiastic efforts, her community managed to raise up £16,500 for the lovely fellow through donations! The result? A pepperoni pizza with a side of a new house as well!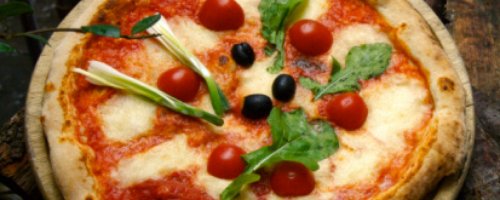 Faith in humanity = Restored :)