These #WhyDidISayThat Fails Are Too Funny!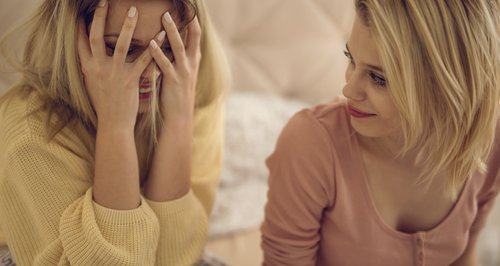 What's the dumbest thing you've ever said? Whatever it is, it can't be as bad as these hilarious blunders...
There are few things that bring the internet as much joy as an amazing Twitter hashtag, and everyday there's a new one trending.
However, our most recent LOL's have been coming from the latest hashtag that people have been using to share some of the silliest things they've ever said out loud - #WhyDidISayThat.
Here is our top pick of the FUNNIEST things we can't believe people have said...
Getting a haircut, barber asked me what I do for a living. I said "Advertising, what about you?" He replied "I am a barber" #WhyDidISayThat

— Stephen Angelovich (@angelsteve89) August 4, 2016
Telling a customer to have a nice weekend when it's only Monday #whydidisaythat

— Maddie Hill (@MaaddiieeHill) August 15, 2016

Once said excuse me to a mannequin. Then I realized it wasn't a real person so I said "oh you're not real. Sorry" #WhyDidISayThat

— Jody And Matt (@jodyandmatt) August 3, 2016
A distraught woman approached us & asks if we've seen her lost siamese cat, I replied "is that the one with 2 heads?" #WhyDidISayThat

— Max G (@maxgraham1998) August 15, 2016
Once my mom backed into pedestrian in car @ 3mph. After sorting everything out: "Hope I run into you again sometime!" #WhyDidISayThat

— Elaine Mills! (@elame) August 5, 2016
FACE PALM!