These Tweets About Work Are So Relatable And HILARIOUS!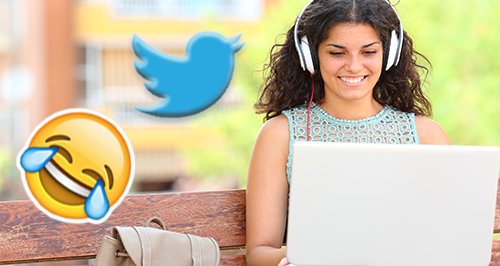 Bored at work? Here is our round up of hilarious work related tweets!
Everyone's guilty of procrastinating at work every once in a while, and the first thing many of us turn to is our Twitter feeds.
Scrolling through tweets can be mind numbing but also sometimes a much needed break from staring at a word document!
Here is our round up of the most hilarious tweets about work to read (probably) while your at work...
STAGES OF WORKING FROM HOME
- Yay I get to work from home
- It would be nice to talk to people
- I hope that pigeon sits in the window today

— Mark Agee (@MarkAgee) July 14, 2015
me: I need hours let me work can I pick up more shifts pls??
me at work: this is horrible can I go home how much longer do I have to be here

— Leah❁ (@leah_hurd) August 11, 2016
A thing I learned at this week's staff meeting is I like to cuddle as I fall asleep.

— Just Bill (@WilliamAder) April 20, 2016
My morning commute takes anywhere between 30 minutes and 2 hours depending on traffic and how long I sit in the car before going inside.

— mark (@TheCatWhisprer) April 12, 2016
You've seen nothing until you've seen a picture of a pigeon having a job interview to become a pigeon: pic.twitter.com/gfkUGVcb3p

— Periwinkle Jones (@peachesanscream) December 18, 2013
Accidentally made eye contact w/co-worker thru bathroom stall door crack. Didn't know what to do so I blew him a kiss

— Mayor P (@punmagnate) August 19, 2013
LOL! You're welcome!