When did lockdown 3 start in England and how long will it last?
27 January 2021, 11:29 | Updated: 15 February 2021, 11:09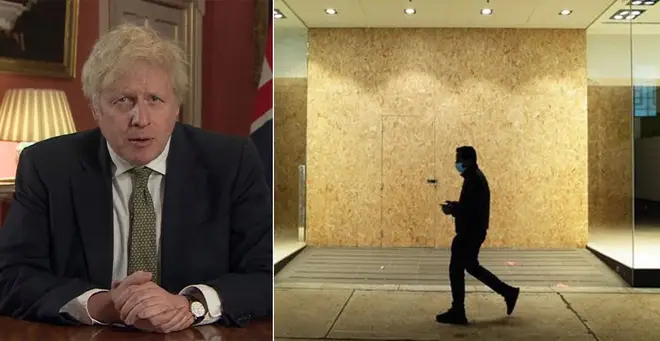 Boris Johnson announced in January that England will go into its third national lockdown - here's what we know about when it will start and end.
Earlier this year, England went into its third full lockdown.
Read more: Boris Johnson announces England will enter third lockdown from tonight
Speaking from Downing Street in a televised address on Monday 4 January, Prime Minister Boris Johnson said: "Since the pandemic began last year the whole United Kingdom has been engaged in a great national effort to fight Covid, in fighting the old variant of the virus, our efforts would have continued to work
"We now have a new variant, and it's been frustrating and alarming to see the speed at which it's been growing."
Mr Johnson added that our hospitals are under more pressure than they have been at any time during the pandemic, and that 80,000 people in the country tested positive for Covid-19 on 29 December.
He then announced that England will adopt a national lockdown, saying: "In England, we must therefore go into a national lockdown tough enough to contain this variant."
Read the official government guidance on the new lockdown here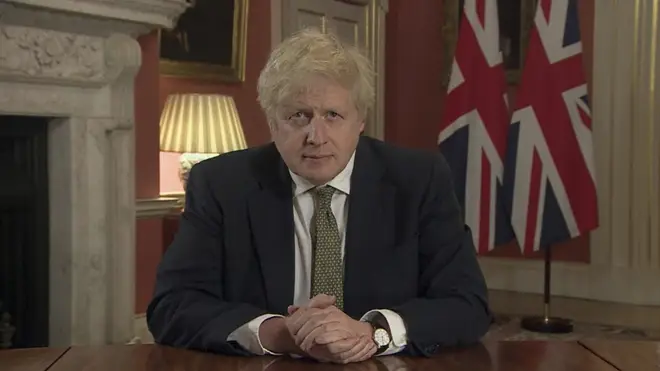 When did lockdown 3 start?
The new lockdown started on January 5.
Speaking about the new rules, Mr Johnson said: "The government once agin instructing you to stay at home.
"You may only leave home to shop, work if you cannot work from home, exercise, seek medical assistance, and escape domestic abuse."
He also said that those who are clinically extremely vulnerable should shield again, and that they would be receiving letters explaining their situation.
On the subject of schools, he said that colleges, primary and secondary schools must move to remote learning (except for vulnerable children and those of key workers).





How long will the lockdown last?
There is no confirmation on when it will end, but Mr Johnson is set to deliver his 'roadmap' out of lockdown on Monday 22 February, which is a week away.
He has confirmed that he is hoping to start opening Primary schools from that date, and reports have suggested that pubs and non-essential shops could start to follow in April.
Read more: Key dates Boris Johnson could reopen schools, shops and pubs in England under lockdown roadmap
Mr Johnson said: "Our children's education is our number one priority, but then working forward, getting non-essential retail open as well and then, in due course, as and when we can prudently, cautiously, of course we want to be opening hospitality as well.
"I will be trying to set out as much as I possibly can in as much detail as I can, always understanding that we have to be wary of the pattern of disease.
"We don't want to be forced into any kind of retreat or reverse ferret."
NOW READ:
Self-catering staycations 'could be allowed from Easter' if R rate stays low enough