Animal rights group slam Kim Kardashian after 'cruel' elephant ride
7 November 2018, 12:11 | Updated: 7 November 2018, 12:28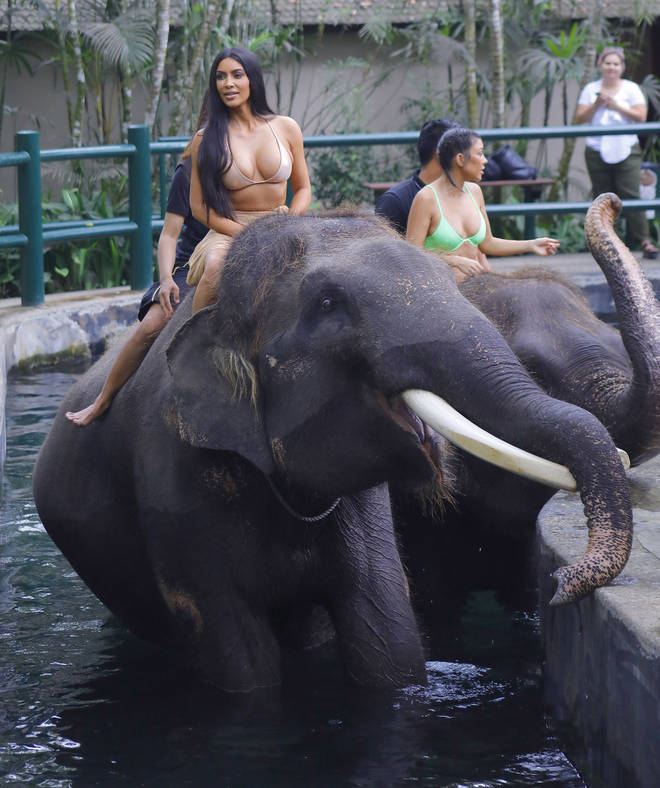 Fans were angered after she was pictured riding an elephant at a 'sanctuary' on the Indonesian island of Bali.
Kim Kardashian riled fans and animal rights campaigners after sharing photos of herself riding an elephant in Bali.
The moment happened during a family trip to the Indonesian island when she took time out from filming Keeping Up With The Kardashians to head to a local elephant sanctuary with her sister Kourtney and their kids.
Read more: Giovanna Fletcher reveals she admires Kim Kardashian as she discusses nude selfies
She was pictured in a figure hugging bikini and sarong as she rode the animal, a move branded ignorant by many fans and animal rights campaigners.
Some Twitter users labelled the move "brainless", and accused the star of "animal abuse" - with some even going as far as labelling her and her sister "brain dead barbies" for their actions.
Despite hundreds calling her out, Kim defended her actions and explained that she researched the sanctuary before visiting and said they work to "save" the animals.
We visited an elephant sanctuary that has rescued these elephants from Sumatra where they would have otherwise gone extinct. It is an organization that is working to save these beautiful animals. We did full research before going.

— Kim Kardashian West (@KimKardashian) November 4, 2018
Following Kim's comments there were many fans who weren't sure what the fuss was about and how the 35-year-old's actions could have caused harm to the elephants involved.
Why is it cruel to ride elephants on holiday?
While many view the practice of riding elephants as a fun tourist activity, the reality is incredibly brutal for these beautiful animals.
Many tourist traps masquerading as sanctuaries that look after elephants actually have a much darker side to them, forcing baby elephants from their mothers and training them in abusive conditions to cater to tourists.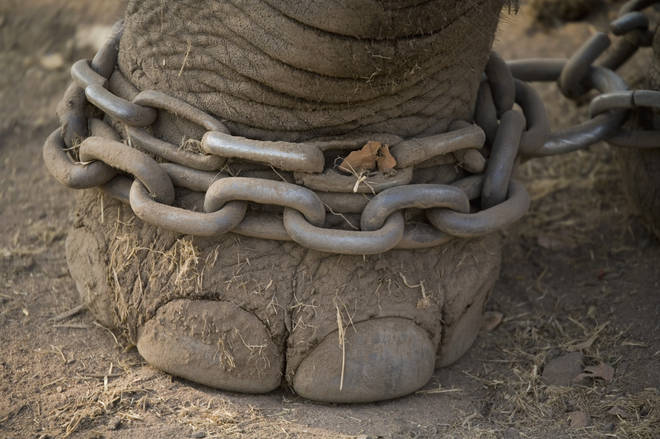 The US Deputy Director of Captive Animal Law Enforcement of animal rights group PETA Rachel Mathews said: "All over the world, tourist traps offer the chance to climb onto an elephant's back without divulging to the visitors what these animals endure in order to force them to allow this.
"Baby elephants' spirits are broken through an egregiously cruel process in which still-nursing elephants are dragged away from their mothers, immobilised, and gouged with bull hooks and nails.
"These horrific, ritualised training sessions often leave elephants severely injured and traumatised, and some don't survive.
"Riding elephants or visiting camps that force elephants to come into contact with humans directly supports this abuse."