Man uses Greggs Festive Bake to propose to girlfriend... and there could only be ONE answer
16 November 2018, 10:57 | Updated: 16 November 2018, 11:36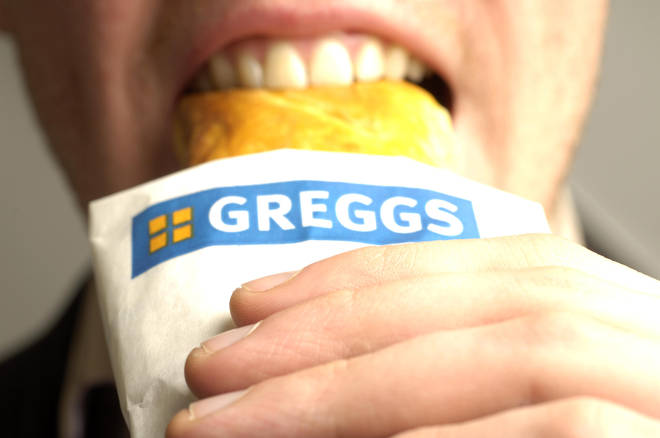 They say romance is dead but one pastry lover has proved that love is still going strong after popping the ultimate question with the help of the ultimate pastry.
Love was born again in Newcastle after one devoted man proposed to his girlfriend... offering her an engagement ring AND a Greggs Festive Bake.
Tony Brown was so nervous about asking the mother of his two children to become his wife that he grabbed a Greggs before going down on one knee.
But he was still holding the cult snack when he popped the question to girlfriend Rebecca in front of a high street Christmas display - and later took her back to the bakery to get more celebratory grub.
While Rebecca, 25, claimed it "must be the most Geordie proposal ever," her fiancé explained the food dash was purely to combat his nerves.
Tony, 26, told the Newcastle Chronicle: "I was hyper and I was starving, and when I turned around there it was - Greggs."
Read more: Are the hidden calories in your favourite condiments making you fat?
He added: "I had been so nervous before - hands down it was the most nerve-wracking thing I've done."
The couple refused to rule out the chance of having Greggs cater their wedding, although they don't plan on tying the knot for a "couple of years" yet.