These Are The 10 Etiquette Rules You Should NEVER Break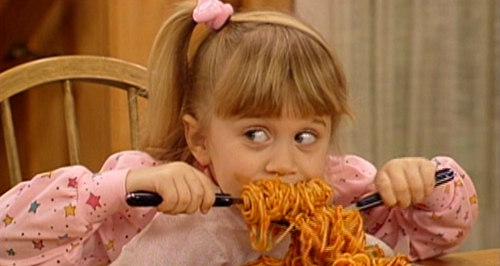 Find out how rude you are! A new study has found that committing these 10 etiquette faux pas could make you a terrible houseguest.
If you're looking to be invited back to someone's house then you should probably take note of these etiquette rules. But first, take off your shoes and never ask us for the wifi password.
A new study has found that these are the top 10 things that guests do that homeowners find incredibly rude. So much so, that it could put you into their bad books.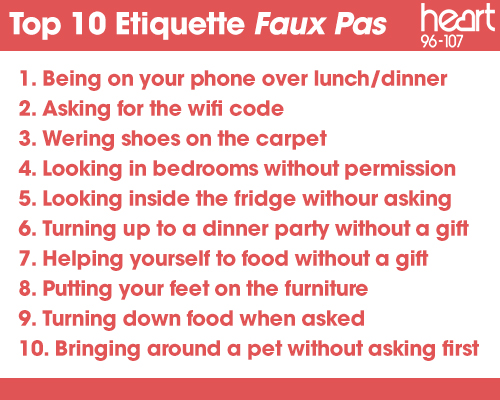 The survey found that 89 per cent of homeowners found that guests who use their phone around the table are rude, while 64 per cent revealed that they think guests should take off their shoes on the carpet.
The study also found that homeowners do like guests to respect a certain degree of privacy in their home, with 58 per cent of homeowners thinking it's rude to snoop in their bedrooms without permission and 52 per cent admit that they feel like they're being judged if a guest takes the liberty to look through the fridge.
Perhaps surprisingly, 24 per cent said they would expect a gift from guests, preferring a bottle of wine from dinner guests, compared to only three per cent who expect a gift from daytime visitors.
When it comes to guests' furry friends, Brits are incredibly welcoming. While 87 per cent agreed that it was bad-mannered to put your feet on other people's furniture, 61 per cent said they would be happy for guests to let their dog curl up on the sofa.

A spokesperson for DiscountFlooringDepot.co.uk, who commissioned the research, said: "Britain is a nation of proud home owners and these results give interesting insight into how many of us would prefer people to behave in our homes.
"However, my advice to people with houseguests who commit the occasional faux pas is to try and feel glad that any guests committing them simply feel comfortable enough in your home to treat it as their own."
What do you think is the RUDEST thing a guest can do when they are in your house?